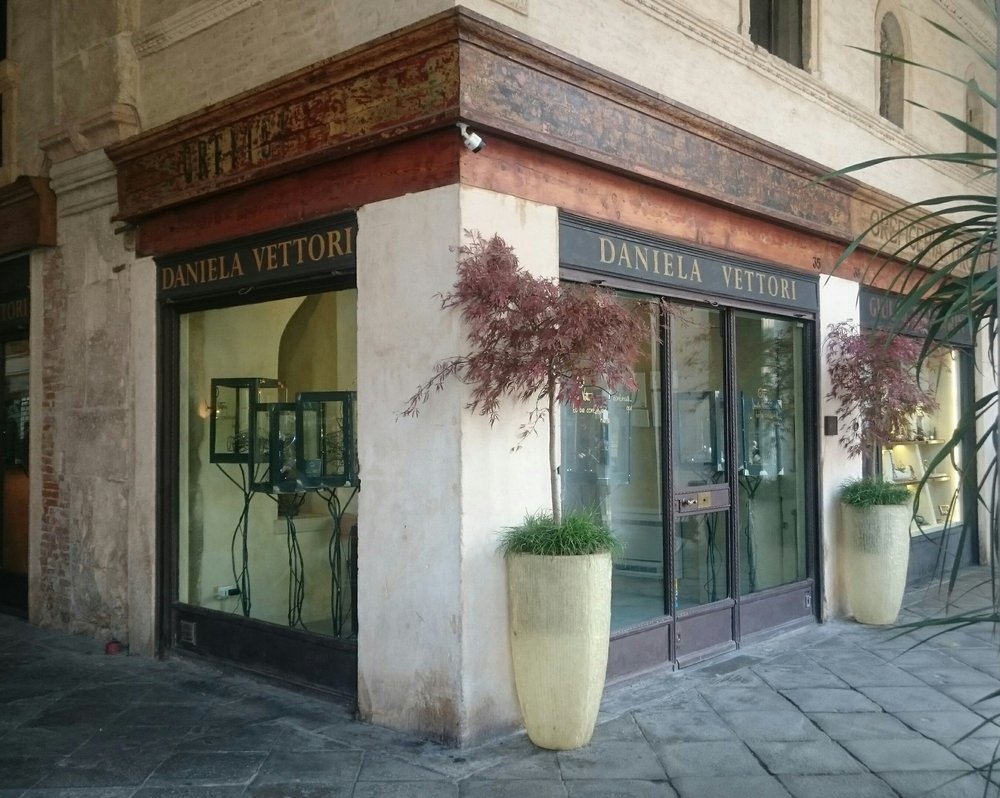 Our workshop is located under the Basilica Palladiana, the place where the first guild of goldsmiths in the city was established in 1333.
Hence the tradition of Vicenza, the city of gold.
This magical place is worth a visit even just to admire its walls steeped in history.
We like to call it a workshop and not shop because we often design jewelry together with customers, so it is not only a place of sale but also of co-creation.
Our production laboratory is located in a different place, a few steps from the Basilica, hidden in an old courtyard overlooking the San Michele bridge, one of the oldest bridges in Vicenza.
Here we produce our jewelry entirely by hand.
Come and discover all the phases of our manufacturing: from the melt of precious metals to the different manufacturing techniques.
During the visit you will see the gold smelting process.
We will show you, without revealing it, our secret recipe for 18 kt yellow gold. You will then see the drawing of the gold wire and the different types of hammering that can be applied to it.
We will work a silver plate in a special way to create a Kintsugi pendant and finally we will give you a rudiment on the ancient art of lost wax casting.
You will see how art and creativity become jewels.
We conclude the experience by taking you to the shop under the Basilica where you can admire the finished products.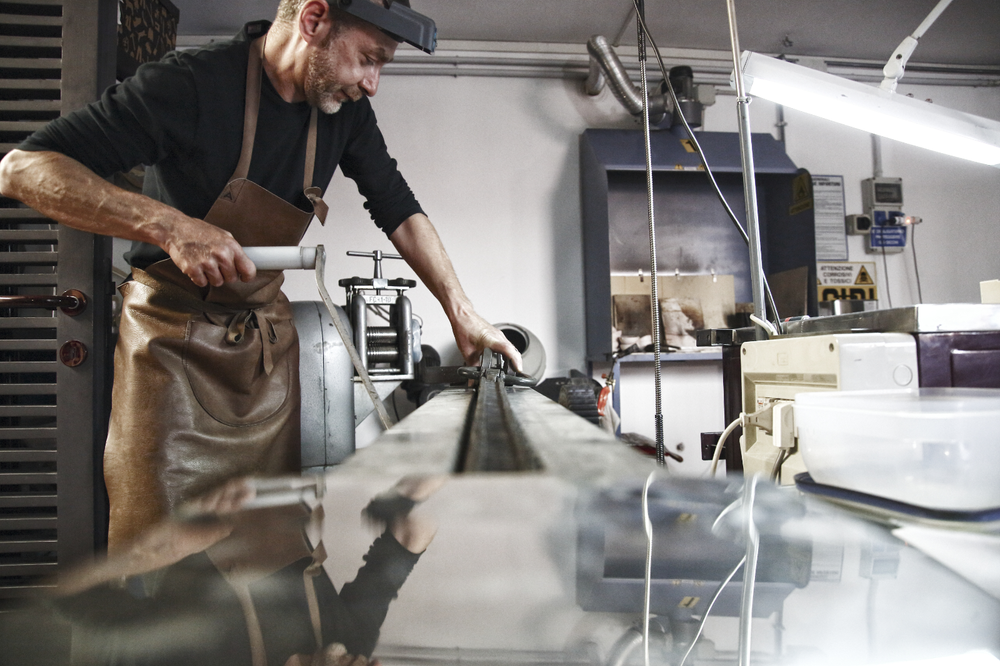 The visits are held on Saturday mornings from 11 am to 12 , you can check the availability of the dates and book your tickets directly by filling out the form below.
Children are admitted from 8 years old, the child ticket is to be considered up to 14 years old.
For special requests or for further information, you can call or write us on whatsapp at +390444323855 or at info@danielavettori.com.
In the video you can find a small view of what you will see during the visit.